Who are we?
Engineers developers
at your service
Deuse is a team of more than twenty people made up of engineers-developers, business, marketing and communication profiles to offer you best quality services. Actually, this is our beautiful team, but our story didn't start with twenty or so.
1992
Very early, The desire to create...
We have to go back in time because it's at the age of 13 that Maxime and Julien Deuse, co-founders and managers of the company of the same name and twin brothers, started in computer development.
Indeed, not being able to play video games, they decided to develop one themselves, they had to think about it! Maxime and Julien were creative and very ingenious children. It was from this first successful attempt that their common passion for computer development and project was born.
2010 - 2014
A promising first experience…
They went on to study civil engineering. Julien specialized in software engineering while Maxime went into management. During their studies, they never stopped creating.
Indeed, in 2010, they launched an international platform called Webtoon Live offering Korean manga translated into English. They were very successful (up to 100,000 monthly readers) but at that time, they did not yet have enough resources to make this project successful. In 2014, no less than a Silicon Valley company bought their website!
2015 - 2016
VentureLab, an important partner
They came out of this first professional experience convinced by the idea of starting their own business in order to put their passion for IT at the service of project owners. To help them turn their idea into reality, they joined in 2015, at the end of their studies, the VentureLab, an incubator linked to the University of Liège, which unfortunately did not yet exist when they created their Manga dedicated website. The VentureLab provided them with the tools, advice and necessary network to create their own company. Thanks to the VentureLab, Deuse srl, an IT company specialized in custom development was born in 2016.
2017 - 2019
The team is growing!
Julien and Maxime were right to believe in their project because in June 2017, they hired their first employee, Romain, a developer-engineer like them. Little by little, collaborations multiplied with start-ups but also with large groups such as Élia, the University of Liège, Fluxys and Bridgestone. It was therefore only natural that Axel, a design specialist, joined the team in 2018.
In 2019, new profiles arrived at Deuse. The team welcomed Caroline, Romain and Florine to take care, respectively, of the administrative part of the company, project management and marketing & communication.
2020 - 2021
A business in full expansion!
Thanks to this new organization, the demands have intensified. To meet them, three new developers joined the team in 2020: Thibaut, Erwan and Joachim. At the same time, we also welcomed Mathieu, our new project manager.
In 2021, as the number of collaborations continued to grow, Aline, Rachida, Son, Julien, Laura, Philippe and Nicolas joined the team. Arthur and Ameline came to support Mathieu in project management.
The Deuse company is expanding rapidly, Maxime, Julien and their team are driven by the desire to put their deep passion for IT at the service of project leaders.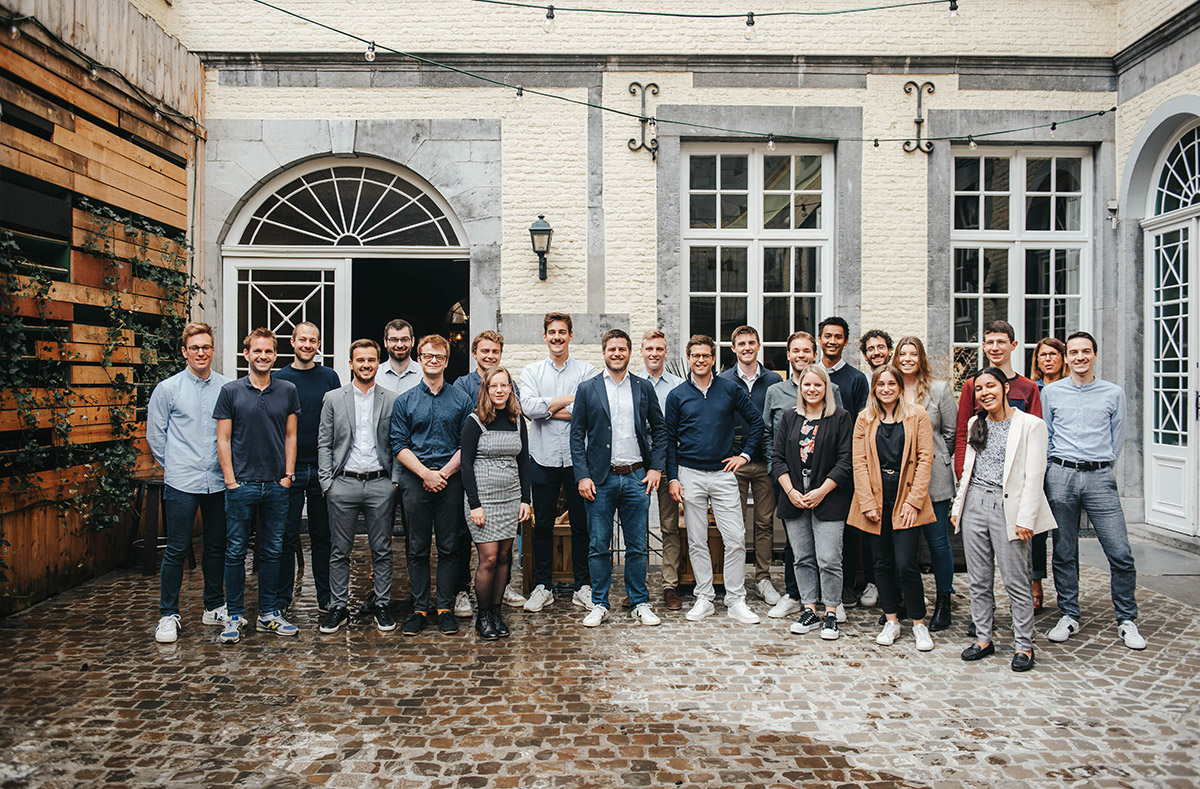 If your project requires a custom digital solution , Let's meet and talk about your projects!
Contact us