Sectors
Digital solutions tailored to the events sector for the general public
Why digitalise the events sector for the general public?
The use of technology in the events sector has become essential. It considerably improves the quality of an event and offers numerous advantages for both organisers and participants.
With a tailor-made digital solution, we help our customers to simplify registration, reservations and ticket purchasing, optimise visitor flow management, enable communication between the organisation and the public or simply improve the overall experience of participants at your event, festival, trade fair or tour of your infrastructure.
Contact us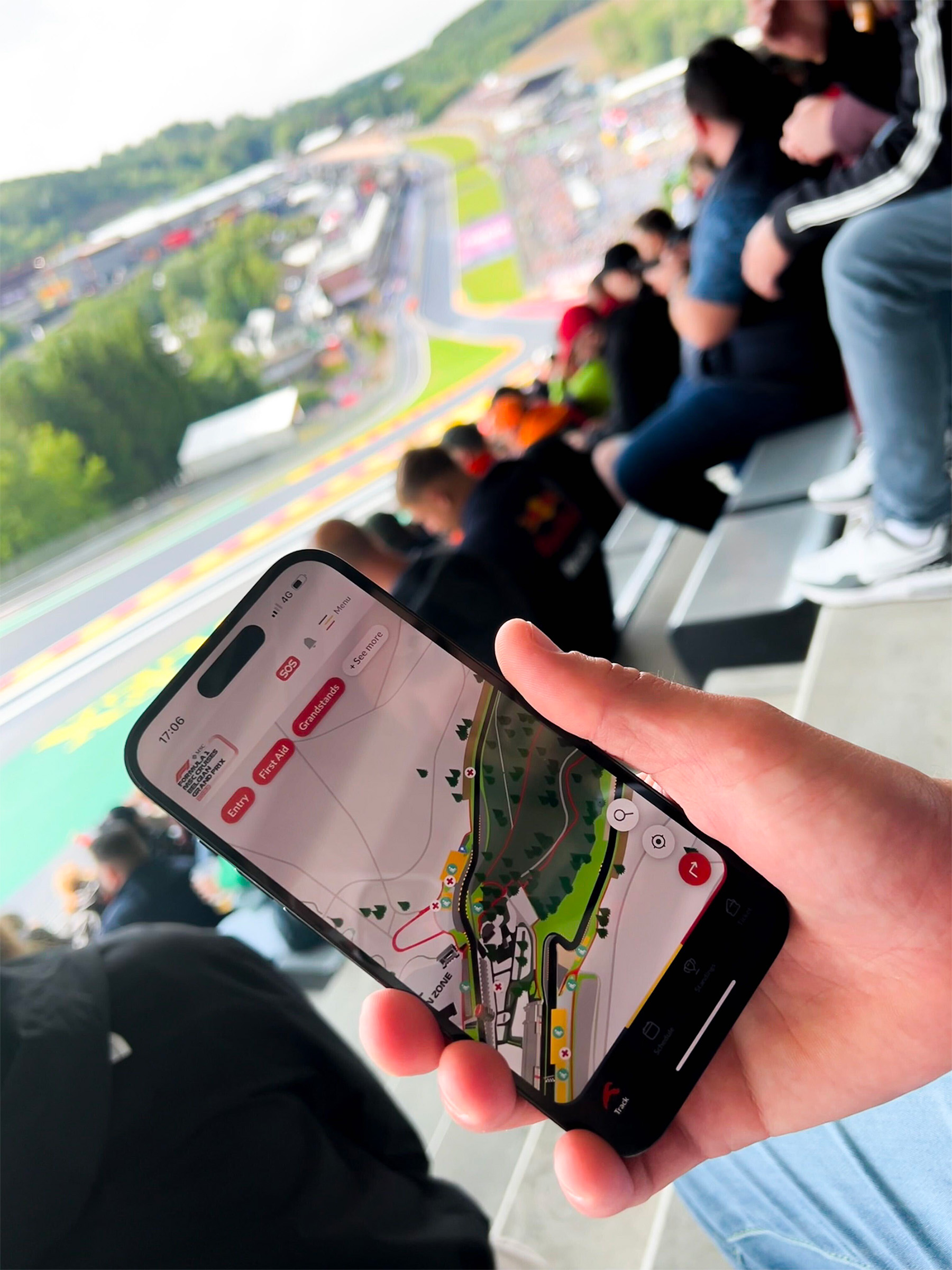 We help you meet the challenges of the events sector
Your sector is made up of a large number of players facing challenges that are sometimes very different. What's more, we know that each company has its own specific characteristics, which is why we offer you tailor-made development. With a single solution, we can cover all your needs and help you overcome your challenges.
These industry players have put their trust in us to carry their projects
Enhancing the spectator experience at the Spa-Francorchamps Grand Prix

Spa Grand Prix wanted a solution to enhance the experience of the attending visitors during the Grand Prix weekend. We developed a mobile application for them that provides all the features the public needs: an interactive map to navigate the circuit, race schedules, real-time results and rankings, and the option to add access tickets and parking spaces. Everything they need is available in the app.

Une solution de scanning des badges visiteurs.

Notre client, actif dans l'événementiel et notamment dans l'organisation de salons professionnels, désirait une solution pour que les exposants des salons puissent scanner le badge des personnes qui visitent leur stand afin de collecter toutes les coordonnées et pouvoir les recontacter par la suite. Nous avons alors développé une application mobile qui permet de scanner le QR-code présent sur le badge des visiteurs et d'exporter les données collectées durant l'événement.
Meet our experts
Maxime Deuse

Managing Director

After obtaining a bachelor's degree in civil engineering from the University of Liège, Maxime completed studies in management engineering at the HEC (Liège). He is an entrepreneur at heart, with a passion for digital innovation. In 2016, together with his twin b...

Learn more about Maxime Deuse

Pierre Rosmeulen

Business Developer

Pierre holds a Bachelor's degree in Marketing from Henallux (Namur) and a Master's degree in Management Sciences in Banking & Asset Management from HEC Liège. He joined us in 2022 as business developer. Pierre's role in our company is to understand our c...

Learn more about Pierre Rosmeulen

Romain Dubois

Engineering Coordinator

Romain graduated in Computer Engineering from EPITA (Paris) and joined us in 2017 as a Software Engineer. He was later assigned the additional role of Engineering Coordinator. Romain trains our new developers and oversees the team and also our customers' projects. Besides ...

Learn more about Romain Dubois
Do not hesitate any longer and contact us!