Sectors
Des solutions digitales adaptées au secteur de l'événementiel pour le grand public
Pourquoi digitaliser le secteur de l'événementiel grand public ?
L'utilisation de la technologie dans le secteur de l'événementiel est devenue primordiale. Elle améliore considérablement la qualité d'un événement et offre de nombreux avantages autant pour les organisateurs que pour les participants.
Avec une solution digitale sur-mesure, nous aidons nos clients à, par exemple, simplifier les inscriptions, les réservations et l'achat des billets et des tickets, optimiser la gestion des flux des visiteurs, rendre possible la communication entre l'organisation et le public ou encore améliorer tout simplement l'expérience globale des participants à votre événement, festival, salon ou visite de votre infrastructure.
Contact us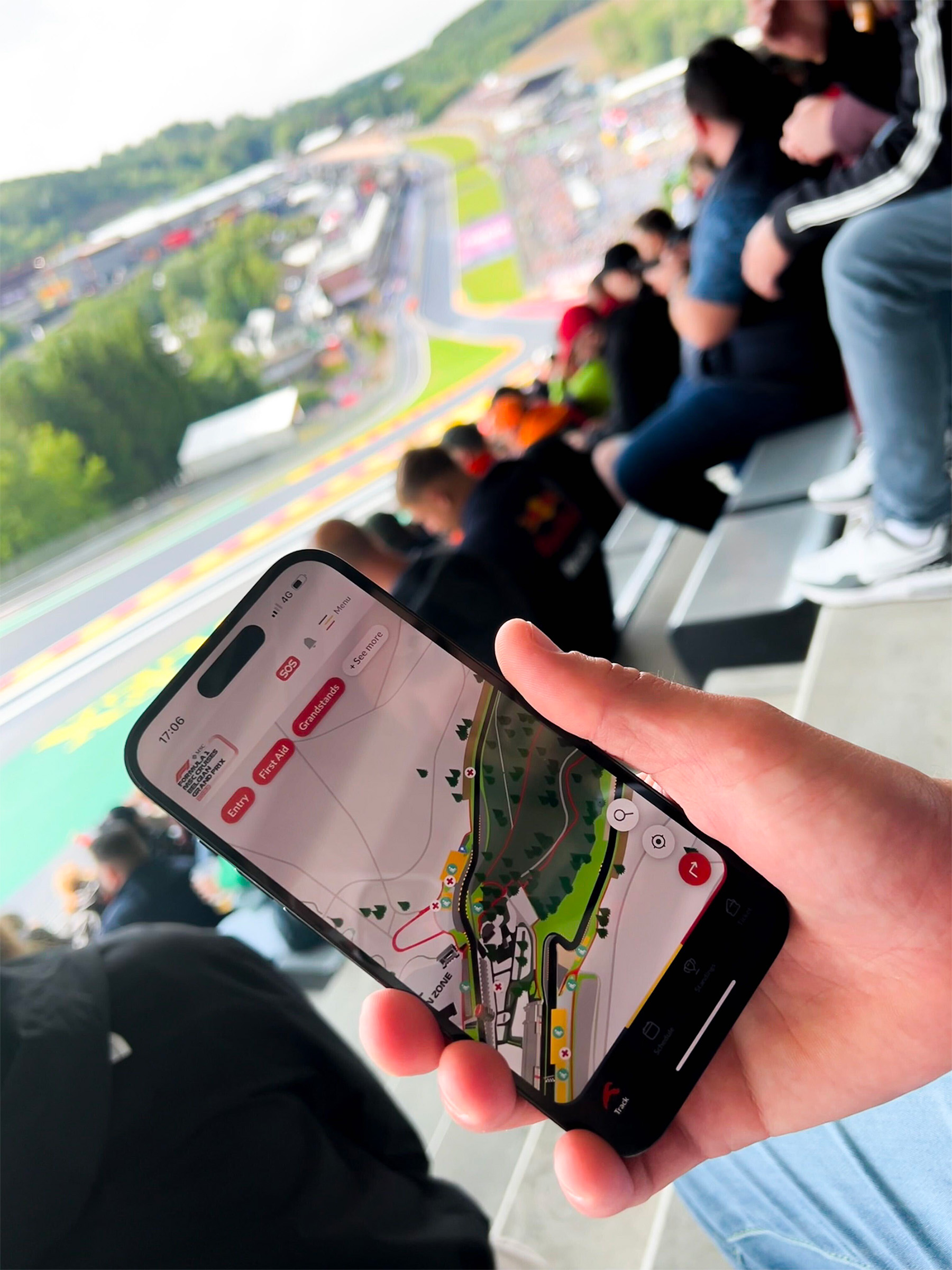 Nous vous aidons à relever les défis du secteur de l'événementiel
Votre secteur regroupe de nombreux acteurs qui doivent faire face à des défis, parfois, très différents. De plus, nous savons que chaque entreprise possède ses spécificités, c'est la raison pour laquelle nous vous proposons un développement sur-mesure. Avec une solution unique, nous pourrons couvrir l'ensemble de vos besoins et vous aider à surmonter vos challenges.
Ces acteurs du secteur nous ont fait confiance pour la réalisation de leurs projets
Amélioration de l'expérience des spectateurs du Grand Prix de Spa-Francorchamps

Spa GP désirait une solution pour améliorer l'expérience des visiteurs présents sur le site durant le week-end du Grand Prix. Nous avons alors développé une application mobile qui offre toutes les fonctionnalités utiles au public : une carte interactive qui permet de se repérer et se diriger sur le circuit, les horaires des courses, les résultats et les classements en temps réel et l'ajout des billets d'entrée et du parking. Tout ce dont ils ont besoin se trouve sur l'app.

Ticket scanning terminal

Our client wanted a solution to facilitate visitor management at their events. We set up a scanner terminal linked to a printer that can read QR codes to allow visitors to print their own badge at the event reception desk. This system allows for a smoother entry and greatly facilitates the management of the flow of visitors.
Rencontrez nos spécialistes
Romain Dubois

Engineering Coordinator

Diplômé en ingénieur informatique - spécialisation GISTRE de l'EPITA (Paris), Romain nous a rejoint en 2017, d'abord en tant que Software Engineer, avant de se voir attribuer en plus la fonction de Engineering Coordinator. Roma...

Learn more about Romain Dubois

Diplômé de HEC Liège en ingénieur de gestion après un Bachelier en ingénieur civil à l'Université de Liège, Maxime est un entrepreneur passionné par l'innovation digitale. En 2016, il fonde Deuse, no...

Learn more about Maxime Deuse
N'hésitez plus et contactez-nous !